LightSpace Home Theater Options
---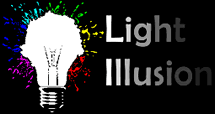 LightIllusion, the makers of the software we use ourselves (at Convergent AV) for LUT calibrations and profiling, have just updated their range of Lightspace Tools. We are now able to offer Lumagen clients throughout europe the following options on software and hardware from LightIllusion.
Both Lightspace options offer the exact same
LUT building performance as the fully specified Lightspace software we use ourselves. The only different in the specifications between Lite and Professional is the hardware support. The Pro version supports the much more expensive and faster reading Klein and Colorimetry Research probes as well as many other hi-end spectrometers.
With third party tools from DisplayCalibrationTools.com and LightSpace it's possible to create custom patch sets to profile your display and to make LUTs to download in to your lumagen scaler. After just profiling the display once, you will be able to use the data to quickly (i.e. around 10 seconds) create custom LUTs for any gamma or colorspace you want rather than having to do individual calibration runs for each one. Then with a quick measurement of a verification patch set you can export the data to check the efficacy of the LUT using the Display Calibration Tools profile reporting tool. This allows you to see much more information on many more colours than a normal post calibration report.
You can read more about LUT based calibrations in my article here
and you can read more about LightSpace itself here
Pricing: all include VAT
LightSpace Home Theater Light - £450
LightSpace Home Theater Pro - £1350
Hardware option, excludes shipping
i1DisplayPro OEM - £270
i1Pro2 spectrometer - £780
Jeti - contact for pricing
Klein - contact for pricing
Coloromitry Research - contact for pricing
Contact us directly for ordering details