Lumagen and LightSpace: New professional Display profiling and LUT creation software...
---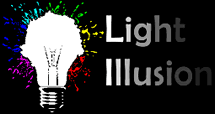 For the last couple of months I have been evaluating a new piece of professional calibration software. LightSpace by LightIllusion is a reference display profiling and 3D LUT creation package that is used extensively in the film industry. We recently supplied them with a Radiance in order for them to integrate their software with our products and the results have been outstanding.
In my own tests on many displays i have found that using their technology and methodology I have got better results than with other calibration tools. Going forward I will be carrying out all Lumagen Radiance calibrations using this new tool and I am recommending that if you want the highest performance calibration from your Lumagen Radiance product you should consider seeking out a calibration specialist who also uses LightSpace.
If you wish to purchase this software for your own use then please contact LightIllusion directly and put CONVERGENT and LUMAGEN in the email subject line to receive a 10% discount.


(Click here to go back to News archive)