Lumagen
---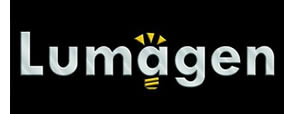 Lumagen Inc. are a scaler company located in Portland, Oregon. Set up to develop and manufacture low cost, high quality, scaling solutions they have in under 10 years taken the industry by storm and revolutionising the calibration market in the process.
Their first products, the Vision and Vision Pro coupled superior picture quality to low pricing giving unparalleled value for money that the competition couldn't compete with. Lumagen listened to their customers as well and brought out a new, more advanced digital range in Easter 2004. These first digital in and out video processors were the first domestic devices to feature parametric multi-point gamma and greyscale adjustments. Even now, almost 10 years later, Lumagen's remaining competitors have not been able to implement such a feature!
In 2007, the Lumagen Radiance range was launched and during the 6 years it has been in production Lumagen have continually strived to increase their performance and functionality with constant software development. From adding support for 3D formats, something that was not even announced as a possible HDMI feature when the products were developed, to the latest 125 point colour gamut LUT adjustments, Lumagen just never stop trying to maximise their customers' investment.
This year, 2013, sees Lumagen bring out the newest members to the Radiance range with larger memory and faster, larger in-board programmable processors you can expect several more year's worth of increased performance and world leading image quality from a new Radiance video processor.
For details of the new 2020, 2123/2124 and 2143/2144 Series, please click the links on the left.